ZBrushCore 2021 is the most essential elements of the award winning ZBrush software. With ZBrushCore you can sculpt, paint and create nearly anything you might imagine.
Delivery Type
Digital Delivery By Email
Processing Time
1 Working Day
Why buy from us?
Price match guarantee
Great service
Independent advice
Flexible payment options

ZBrushCore 2021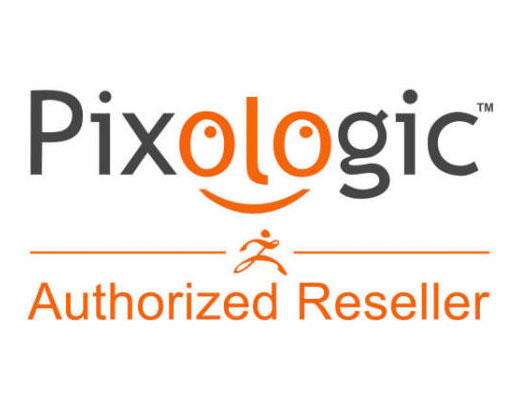 ZBrushCore 2021 incorporates the most essential elements of the award winning ZBrush software.
It includes everything that you need to get your start and make your mark in the world of digital sculpting and painting. These core ZBrush features are streamlined into a package that is approachable for artists of all experience levels.


See ZBrushCore in Action
What's New in ZBrushCore?
Sculptris Pro
Sculptris Pro is a dynamic tessellation sculpting workflow that enables you to ignore the constraints of polygon distribution. Start with any shape or model of any size, and simply brush across the surface to dynamically add or reduce polygons where needed.
Realtime Silhouette View
Looking at your work from a fresh perspective is sometimes all you need to make sure it works on a foundational level. Evaluate the overall shape of the model in a small window while still being able to see the same model with fully painted and sculpted details in the main document space.
CamView
You will always know the orientation of your model relative to the world axis with CamView. Switch from front to back or left to right views of any model by just clicking on icons within the CamView.
Subtool Folders
Apply actions to all contained meshes at once such as Move, Scale, Rotate, Duplicate, Delete, Hide/Show PolyPaint, Live Boolean and more. This is far more than just an organisational tool.
Universal Camera
The ZBrush Universal Camera offers complete control over the Focal Length, Crop Factor and more. It supports undo and redo of camera movements. There is even storage of various camera settings, making it easier than ever to find that perfect final composition.
ZeeZoo
ZeeZoo mannequins are essentially ZSphere armatures. ZSphere Mannequins can readily be edited to fit any character or creature you need.

ZBrushCore Features
VDM: Vector Displacement Mesh Brushes
ZBrushCore introduces two new brushes: Chisel3D and ChiselCreature brushes. These Vector Displacement Mesh brushes allow you to sculpt with a 3D Alpha which will support overhangs or draw complex objects on the surface with a single brush stroke. Imagine being able to texture a dragon with overlapping scales or draw a fully formed ear without needing to re-sculpt it for every model.
Gizmo 3D Deformers
A new addition for ZBrushCore are the Gizmo 3D Deformers. ZBrushCore includes six of the 27 Deformers found in the full version of ZBrush. Each Deformer has a unique feature set to allow quick shape alterations that would not be possible through brush strokes.
Gizmo 3D Primitives
ZBrushCore also provides the Gizmo 3D with a unique way to rapidly design using simple geometric shapes. Artists can freely adjust the geometry that defines each shape, even after the shape has been applied to the surface. Convert a smooth cylinder to an octagon, adjust a sphere to have flat poles or change a cone into a pyramid - all in real time. Using this system, a few primitives can be turned into an entire library of sculptable shapes.
3D Text and Shape Creator
ZBrushCore comes with a complete generator for creating 3D text in real time. This makes it possible to create individual words or short phrases as editable 3D objects. You can also use an SVG file to create your own custom logo for placement on any surface.
Decimation Master
With DecimationMaster you can easily reduce the polygon count of your models in a very efficient way while intelligently analyzing the surface to keep all of its sculpted details. This solution is one of the fastest available and is able to optimize your high polycount models from ZBrushCore, allowing you to export them to your other 3D software packages. It can also reduce the polygon count for exporting into your preferred render application with no need to assign a displacement or normal map.
The slimmed down version of Decimation Master that has been added to ZBrushCore provides five new polygon count-controlled presets.
3D Print Hub
The full version of 3D Print Hub has been added to ZBrushCore. This plugin offers everything you'll need for exporting any model for 3D Printing. Find the specific size of any mesh in mm or inches. The 3D Print Hub will allow you to export an OBJ, STL or VRML file. The STL and VRML export options will also support PolyPaint color. Importing an STL file is also supported by 3D Print Hub, including any color data.
Other additions and changes:
Korean language support
Removed Polycount Limitations for STL and VRML Export
Export Scale Values
Size and Position Values
SmoothGroups Brush (in the LightBox Brush folder)
Updated Projection System in DynaMesh
New Licensing System Utilizing Pixologic ID Account
Dual Platform License (macOS and/or Windows)
Comparing ZBrush and ZBrushCore Features
| | | |
| --- | --- | --- |
| Feature | ZBrushCore | ZBrush |
| Base mesh Generation | | |
| Dynamesh | Yes | Yes |
| ZSpheres | Yes | Yes |
| Mannequin | Yes | Yes |
| Primitives | Yes | Yes |
| Mesh Extract | | |
| | | |
| Sculpting | | |
| Max. number of polygons per mesh | 20 million | 100 million |
| Multi-Resolution Mesh Editing (Subdivision surface sculpting) | Yes | Yes |
| Insert Multi-Mesh | Yes | Yes |
| Number of Brushes | 30 | 300+ |
| Multiple-Mesh support (Subtools) | Yes | Yes |
| Surface Noise | Yes | Yes |
| Boolean-type operations with DynaMesh | Yes | Yes |
| 3D Surface Effect ClayPolish | Yes | Yes |
| Reference Image support | Yes | Yes |
| | | |
| Illustration | | |
| 2D and 2.5D painting and drawing tools | No | Yes |
| Document resolution | Screen size | Up to 8k |
| | | |
| Texturing | | |
| 3D painting capabilities (PolyPaint) | Basic | Advanced |
| Texture Map support | No | Yes |
| Projection Painting (SpotLight) | No | Yes |
| | | |
| Rendering | | |
| Basic BPR | Yes | Yes |
| ZBrush to KeyShot Bridge support | Yes | Yes |
| Render passes | No | Yes |
| Material editing/import | No | Yes |
| | | |
| Import/Export | | |
| Export | OBJ, MA, STL*, VRML* | OBJ, MA, STL, VRML, FBX |
| Import | OBJ, MA | OBJ, MA, STL, FBX |
| Bridge between major 3D applications (GoZ) | No | Yes |
| Export settings for 3D printing | Basic | Advanced |
| Model hollowing for 3D printing | Yes | Yes |
| Opens all files created by ZBrushCore | Yes | Yes |
| Opens all files created by ZBrush | No | Yes |
| *ZBrushCore limits STL and VRML export file size to 200,000 polygons. Larger models must be decimated before these formats can be used. **Once ZBrush 4R8 is released. | | |
| | | |
| General | | |
| Available on Windows and MacOS | Yes | Yes |
| 64-bit architecture | Yes | Yes |
| Number of activated machines (licensing) | 2 | 2 |
| CPU-based - no special graphics card needed | Yes | Yes |
| Graphics tablet support | Yes | Yes |
| Library of 3D startup models | Yes | Yes |
| Language localization | Yes | Yes |
| | | |
| Advanced Features | | |
| ShadowBox | No | Yes |
| ZSketch | No | Yes |
| ZModeler | No | Yes |
| Advanced Brush/Stroke Customisation | No | Yes |
| User-made Brushes | No | Yes |
| 3D Layers | No | Yes |
| HD Geometry support | No | Yes |
| Fibre generation (Fibermesh) | No | Yes |
| Advanced copying and instancing tools (Array Mesh, NanoMesh, MicroMesh) | No | Yes |
| Automatic retopology | Basic | Advanced |
| Masking capabilities | Basic | Advanced |
| Polygroup capabilities | No | Yes |
| Crease | No | Yes |
| Edgeloop | No | Yes |
| Mesh projection | No | Yes |
| Advanced split/merge of models | No | Yes |
| UV Mapping | No | Yes |
| Ambient Occlusion | No | Yes |
| SubSurface Scattering | No | Yes |
| Environment Maps | No | Yes |
| LightCap | No | Yes |
| BPR Filters | No | Yes |
| Advanced 3D file export through plugins | No | Yes |
| Advanced mesh optimization (decimation) | No | Yes |
| Scripting / Plugins / Macros | No | Yes |
More Information

| | |
| --- | --- |
| Brand | Pixologic |
| Delivery Type | Digital Delivery By Email |
| Processing Time | 1 Working Day |