Thea Render for Rhino - Annual Licence
Thea for Rhino integrated plugin takes full advantage of Thea Render functionality and allows you to create high quality photorealistic renders within Rhino.
Delivery Type
Digital Delivery By Email
Processing Time
1 Working Day
Why buy from us?
Price match guarantee
Great service
Independent advice
Flexible payment options

Thea Render for Rhino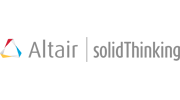 Thea for Rhino integrated plugin takes full advantage of Thea Render functionality and allows you to create high quality photorealistic renders within Rhino 5. With advanced features such as interactive render, true physically-based materials, innovative material layering, IES and HDRI light support along with a versatile rendering system comprised of biased, unbiased and GPU engines, rendering within Rhino has become really powerful.
Viewport Rendering
Thea for Rhino can be used for interactive rendering inside Rhino Viewports. Select the desired Viewport and simply let Thea Render engines give you an immediate visualization of your scene.
Import External Models
Thea for Rhino supports the import of high quality Thea models in three ways. The first is to import the whole model geometry as a Rhino block. The second is to reduce the meshes to a number of polygons. The model will appear as a reduced mesh in the Rhino viewport but the full geometry will be rendered. The last option is to import the model as a single bounding box, reducing even more the memory footprint for multiple copies. There are already a few model libraries of render ready objects and can be found directly at Thea Content Browser.
Interactive Render
Fully integrated interactive render (IR) engine. Thea for Rhino comes with its own Darkroom window for optimized performance. Camera, Viewports, Lighting and material changes are seen interactively allowing fast visualization of any kind of scenes. You can actually build a whole scene while rendering. Region rendering is also supported.
Materials
Thea for Rhino offers a variety of ways to add Thea Materials to your scene. You can create a new Thea material and edit it inside Rhino with the use of Presets or you can open Thea Material Lab, for additional material editing. With the use of the Material Browser you can select a ready to use material from Thea Library and simply apply it to your models. Rhino native materials are fully supported.
Environment and Lights
Thea for Rhino has a full support of all native Rhino lights by converting them to the corresponding Thea ones: Omni, Spot and Area Lights.
Additionally, Rhino Sky can be used along with Thea IBL options: Add Image Based Lighting, Background, Reflection and Refraction Lighting maps.
Animations
Thea for Rhino supports the following Rhino animations; Sun study and Camera animations. With the use of Rhino Native Render window you are able to use Thea Render engines and produce the needed frames for a sun or a camera animation.
Clipping Planes
Rhino Clipping Planes are fully supported by Thea for Rhino. Clipping planes can also be added/edited during interactive rendering allowing you to "look inside" your geometry.
Channels
Thea for Rhino allows you to render various channels and use them later on for Post Processing purposes.
With Thea Render you can easily get Alpha, Shadow, Object ID, Reflection and many more channels of your Rhino scenes with the press of a button.
Windows
Windows 7/8/10 64-bit, Intel SSE3 CPU (or compatible)
for Presto GPU
Nvidia CUDA Graphics Card (Compute Capability 2.x/3.x/5.0/6.0/7.0) with latest graphics driver or
AMD Graphics Card (Hawaii, Tahiti, Pitcairn, Capeverde, Bonaire) with latest OpenCL and graphics drivers
Compatible with Rhino 6 SR8
More Information

| | |
| --- | --- |
| Brand | Altair | solidThinking |
| Delivery Type | Digital Delivery By Email |
| Processing Time | 1 Working Day |