V-Ray for SketchUp Perpetual
From beginner to pro, V-Ray 5 for SketchUp has all the tools you need to visualise your projects from start to finish. V-Ray is used comprehensively by architects, landscape designers, exhibition & event designers, product & industrial designers and many more.

For high quality visual results, total control through limitless customisation and settings changes, choose V-Ray 5 for Sketchup.
Upgrade from V-Ray 3 to 5 at a Discount
Save 15% off RRP when upgrading an old V-Ray 3 licence to a perpetual V-Ray 5 licence this December!
Offer Ends Dec. 31st 2021
Delivery Type
Digital Delivery By Email
Processing Time
1 - 4 (Business) Hours
Special Price
£672.00
£560.00
Regular Price
£732.00
Why buy from us?
Price match guarantee
Great service
Independent advice
Flexible payment options

V-Ray 5 for SketchUp
V-Ray 5 for SketchUp combines real-time and photoreal rendering, all without leaving SketchUp. V-Ray is the renderer of choice for professionals across the design spectrum, popular with architects, interior designers and professionals working with the built environment. When paired with SketchUp, V-Ray also lends itself well to many other design fields such as furniture and product design. An easy, natural extension of your SketchUp design workflow, you can render anything you can imagine from early design concepts through to your final photo-realistic images.
V-Ray 5 for SketchUp is also available as a monthly license or annual license.
---
What's New in V-Ray 5
Scatter

The scattering tool is perfect for building believable terrains and detailed scenes, as it can add millions of objects and Chaos Cosmos models to any surface – all in an intuitive and memory-efficient way. Users can disperse multiple objects simultaneously while controlling their size, orientation and density for maximum realism.
Decals
With V-Ray Decal, it's easy to project unique materials onto objects of any shape without any extra mapping work. While perfect for applying graffiti on a wall or logos on a product, decals can also be used across multiple materials at once, making it easy to add elements like stickers, dust, stains and scratches to several objects within a scene without disturbing any underlying materials.
---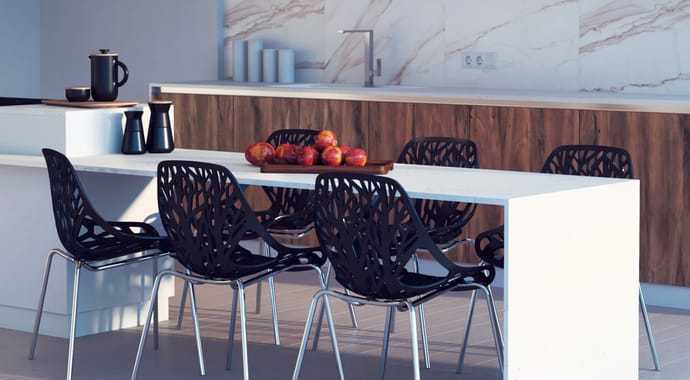 See your designs in real-time
Seeing your SketchUp projects in real-time is easier than ever with V-Ray Vision*. Move around your model, apply materials, set up lights and place cameras all in a live view of your scene. With V-Ray Vision, you can explore designs in real-time, produce images from multiple camera angles, create 360 panoramas, and render animations in real-time. *V-Ray Vision for MacOS will be supported in an upcoming release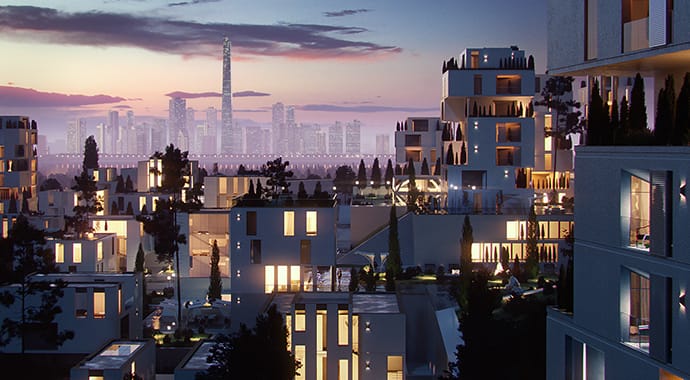 Lighting Made Easy
Adjust the lighting of your scene even after the render has completed. Using Light Mix, you can render and then interactively adjust the colour and brightness of any light without the need to render again.
---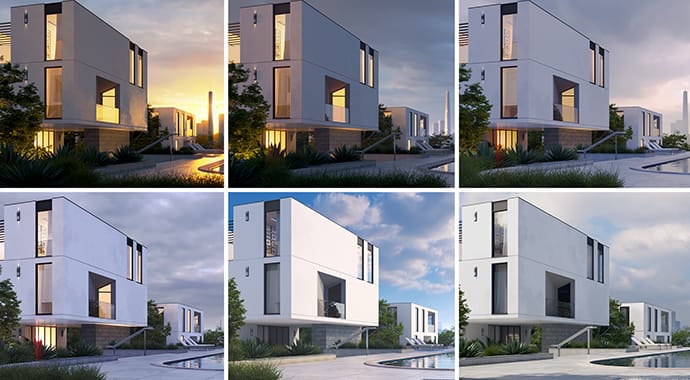 Automatically Generated Lighting
Using the Light Gen tool creates thumbnails of your SketchUp scene, each one representing a unique lighting scenario. Pick your favourite at a glance, and then you're ready to render.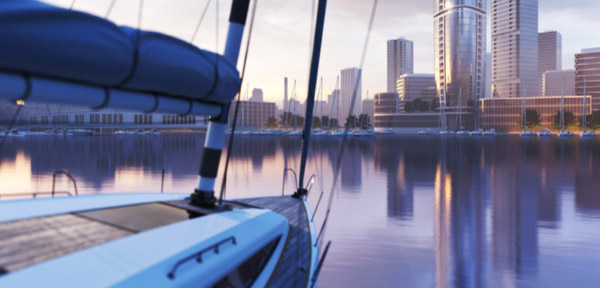 Powerful Asset Management
Keep track of your entire scene with ease, and streamline your workflow with the asset management tools featured in V-Ray for SketchUp. Seach, select and preview assets (including full material setups) all from one place.
Quickly search through a huge number of assets either in the built-in library, or any other library location. The intuitive customisable folder structure allows you to manage assets of any type.
Asset Outliner lists materials, geometries, lights, textures and render elements in a unified way.
Simplifiy shader structure and management by mapping multiple material parameters with the same source texture.
Observe parameter changes and preview materials, lights, textures and render elements in a single universal viewer.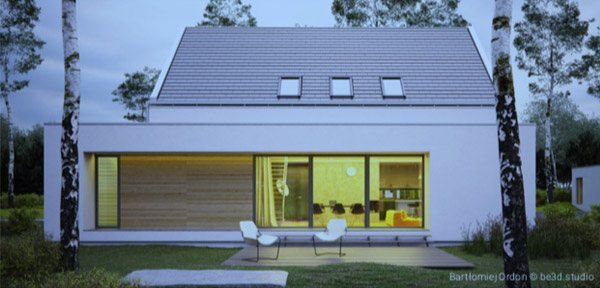 Intelligent SketchUp Integration
Access everything you need easily with the V-Ray toolbar, including tools to help you customise viewport styles, manage your scene and import scenes from other 3D applications.
Using the V-Ray Scene Importer, you can open any .vrscene file directly as a SketchUp model with correctly sized and positioned objects, lights, references and texture placement.
Scene Inspector is a new universal tool for scene and materials hierarchy exploration as well as for direct light intensity manipulation.
The new V-Ray toolbar contains the Inspector as well as all the UV Tools and viewport widget display mode toggles.
Easily customise the way V-Ray items are displayed in the SketchUp viewport, as well as hide them at will.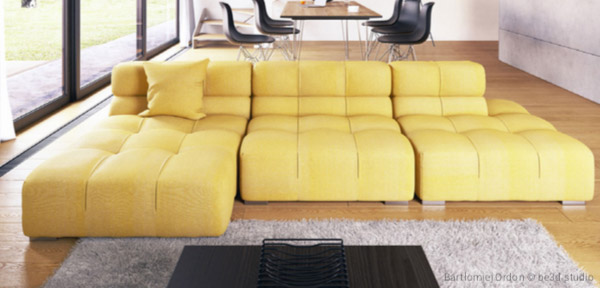 Efficient Render Control
Render your work with ease by using straightforward camera settings featuring Auto Exposure and Auto White Balance controls. Simple camera settings to get the perfect image every time with just a few clicks.
Quickly manipulate parameters with a redesigned camera UI.
The render settings UI adds to the render functionality and organisation.
Specify custom pixel resolutions without affecting the aspect ratio.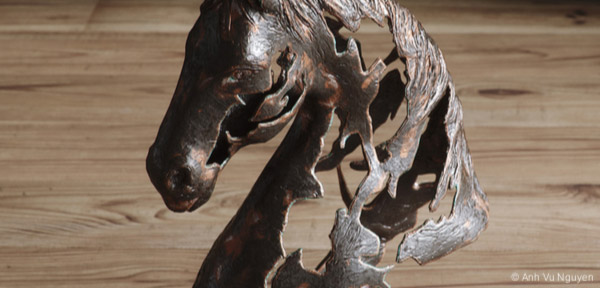 Masking Methods
You can render masks for objects based on RGB colours or material IDs, giving you more control over your renders in 2D.
Create a colourful mask for scene objects based on material IDs.
MultiMatte Materials creates red, green and blue selection masks based on material IDs.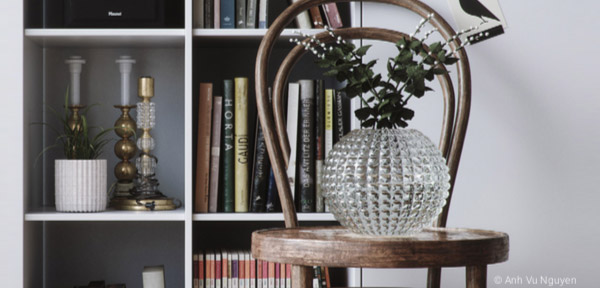 Materials & Textures
The standard V-Ray material in V-Ray for SketchUp is compatible with PBR metallic reflections. You can also remap RGB or HSV values of any texture for greater control.
Remap any texture colour values using HSV or RGB curve controls.
PBR shaders are supported with the metallic layer of the generic material.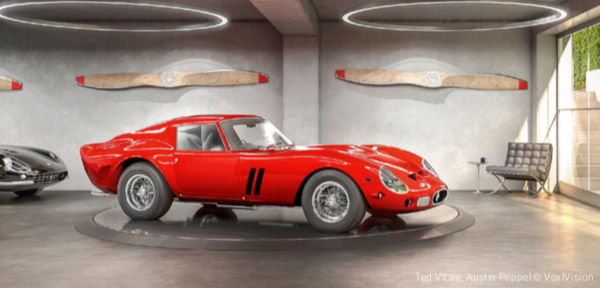 Faster Rendering
Numerous speed and performance optimisations mean faster rendering - especially when taking advantage of additional GPU-ready features and improved Cloud compatibility.
V-Ray's rendering architecture renders twice as fast across GPUs supporting V-Ray's high end production features and bucket rendering mode.
The updated and modernised shader structure improves Cloud compatibility, GPU Engine support and render speed.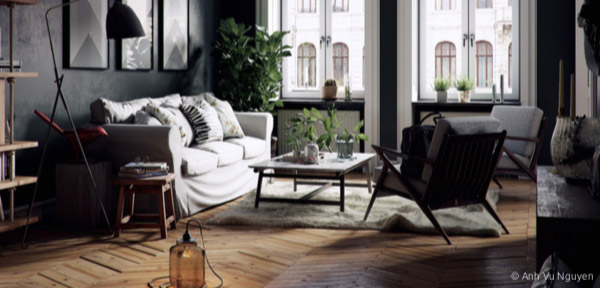 Scene Intelligence
V-Ray for SketchUp can automatically analyse scenes to optimise rendering for you. Thanks to the Adaptive Dome Light and Automatic Camera Exposure tools, you can render perfect images in less time.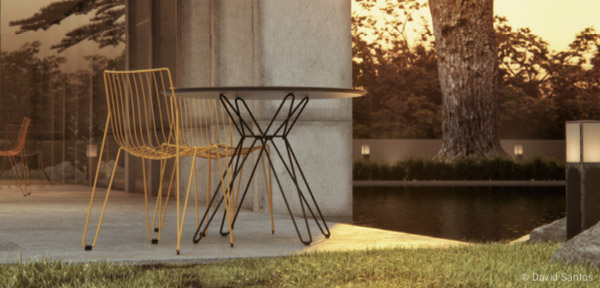 AI Denoiser
Instantly remove noise while you render with Nvidia's AI Denoiser. The V-Ray denoiser even lets you denoise each render element to give you greater control in post-production.
Windows
---
Please make sure that your system fulfills these requirements before installing V-Ray. Note that V-Ray is only supported for 64-bit operating systems and 64-bit versions of SketchUp.
| | |
| --- | --- |
| Processor | 1st Gen Intel® Core™ or compatible processor with SSE4.2 support (x64) |
| RAM | 4 GB RAM and 4 GB swap minimum – recommended 8 GB or more RAM, 8 GB or more swap file |
| TCP/IP | Only IPv4 is supported. IPv6 is currently not supported |
| Operating System | Windows® 7, Windows 8.1, Windows 10. (64-bit versions only) |
| SketchUp | SketchUp 2016 (64-bit), 2017, 2018, 2019, and 2020. |
Mac OS X
---
Please make sure that your system fulfills these requirements before installing V-Ray.
| | |
| --- | --- |
| Processor | 1st Gen Intel® Core™ or compatible processor with SSE4.2 support (x64) |
| RAM | 4 GB RAM and 4 GB swap minimum – recommended 8 GB or more RAM, 8 GB or more swap file |
| TCP/IP | Only IPv4 is supported. IPv6 is currently not supported |
| Operating System | Apple® Mac OS X 10.9.x or higher |
| SketchUP | SketchUp 2016 (64-bit), 2017, 2018, 2019, and 2020. |
CUDA rendering is available only for Fermi-, Kepler-, Maxwell- and Pascal- based NVIDIA cards as well as CPUs.
Interactive GPU OpenCL rendering mode is currently not supported.
More Information

| | |
| --- | --- |
| Brand | Chaos |
| Delivery Type | Digital Delivery By Email |
| Processing Time | 1 - 4 (Business) Hours |