Vectorworks Fundamentals 2022
Vectorworks Fundamentals is the basic package, offering superior 2D and 3D capabilities in an intuitive, easy-to-use modeling and documentation platform. Sketch, model and document all your design ideas.
Buy Vectorworks and get a perpetual license of Twinmotion FREE including updates until the end of March 2023. Offer must be redeemed before March 2022.
40% Off New Licences with Service Select!
New Customers get 40% off Vectorworks when purchasing with 1 year of Service Select.
Offer ends 03/12/2021
Delivery Type
Digital Delivery By Email
Processing Time
1 - 4 (Business) Hours
Special Price
£1,718.40
£1,432.00
Regular Price
£1,878.00
Why buy from us?
Price match guarantee
Great service
Independent advice
Flexible payment options
Business Leasing
Leasing provides businesses with a way to obtain the software they need at a low monthly cost.

Vectorworks Fundamentals 2022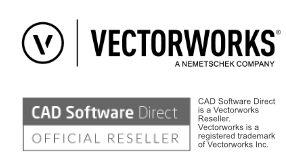 Vectorworks Fundamentals is the entry level Vectorworks product. Like all Vectorworks products, it's easy to use and has a more intuitive interface than many traditional CAD applications.
Vectorworks Fundamentals includes all core modelling functionality from the Vectorworks series of products, but does not include any sector-based tools. If you're looking for time-saving, industry specific tools you may wish to consider Vectorworks Architect, Vectorworks Spotlight or Vectorworks Landmark. If you want all the features available in one package, take a look at Vectorworks Designer.

Vectorworks Fundamentals 2021 is ideal for users wishing to create both technical 2D, and visually accurate 3D drawings. For greater productivity gains, we recommend one of the designer series (Architect, Spotlight or Landmark) products which include additional tools, object libraries and the rather useful 'Navigation' palette and PDF export.
What's New in Vectorworks Fundamentals 2022?
Improvements in Underlying Technology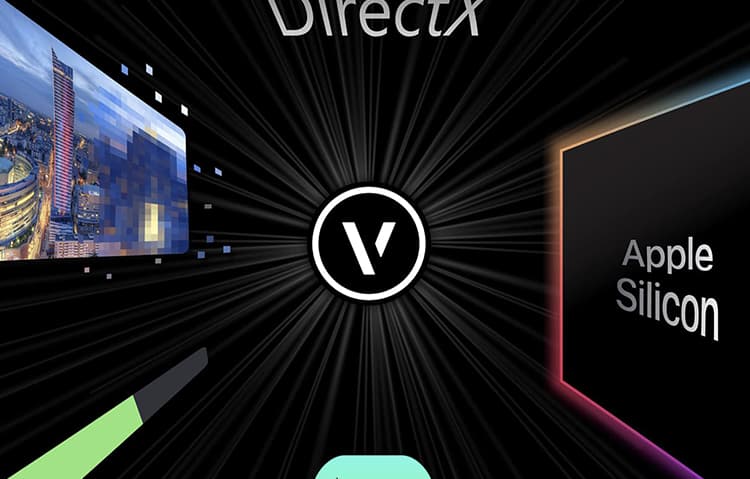 Vectorworks is subject to ongoing development to ensure it can take advantage of advances in both hardware and software technology. Vectorworks 2022 will run natively on the latest Apple silicon (M1) processors, giving positive gains in performance for Mac users and keeping Vectorworks' core technology well-aligned with the future direction of Apple hardware.
Developments have also been under way to increase stability, ensure long-term system interoperability, and improve interactive real-time graphics in critical areas of Vectorworks. As part of a modernisation initiative, Vectorworks have been working to ensure that the Vectorworks Graphics Module (VGM) technology is purpose-built for users' chosen hardware: Metal on Mac and DirectX on Windows. Vectorworks users will be able to leverage the most robust technology available for better file performance.
Redshift Render
In partnership with Maxon, Vectorworks 2022 now incorporates a new GPU-accelerated mode called "Redshift." Redshift speeds up rendering time without sacrificing the quality of users' designs by using features like lighting, reflections, volumetric effects, camera effects, and anti-aliasing.
Direct Link to Twinmotion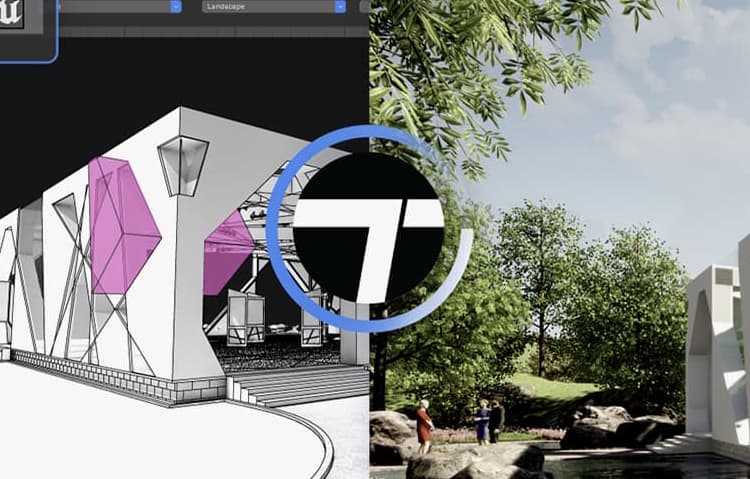 In Vectorworks 2022, there is now a direct link between the Vectorworks model and Twinmotion that allows users to quickly make changes in Vectorworks and easily have them reflected in the linked file. By eliminating the intermediate steps of exporting and importing, users can save time and easily control the quality of necessary geometries.
Interactive UI Improvements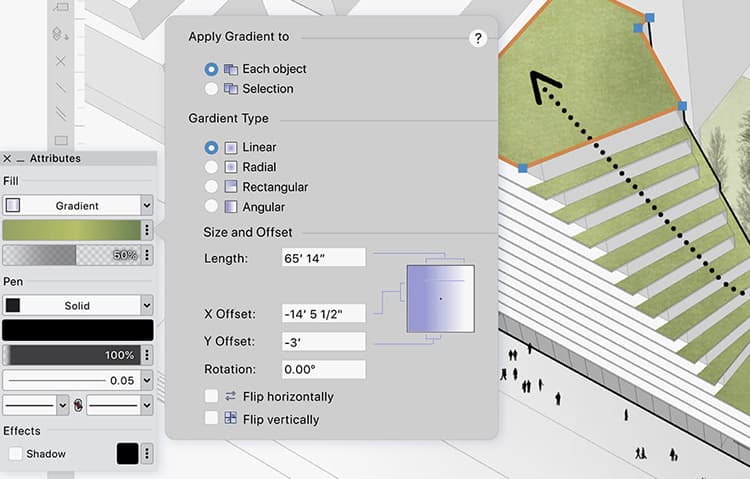 There are significant UI improvements in Vectorworks 2022. Modernisation of the Attributes palette lets users organise their workspace with a more efficient tool palette layout. The new UI also provides accurate and immediate visual previews, removing the need to open dialog boxes. The new Status Bar gives users quick access to the smart cursor settings, hold snapping options, and toggle snapping on or off.
Per-Face Texture Mapping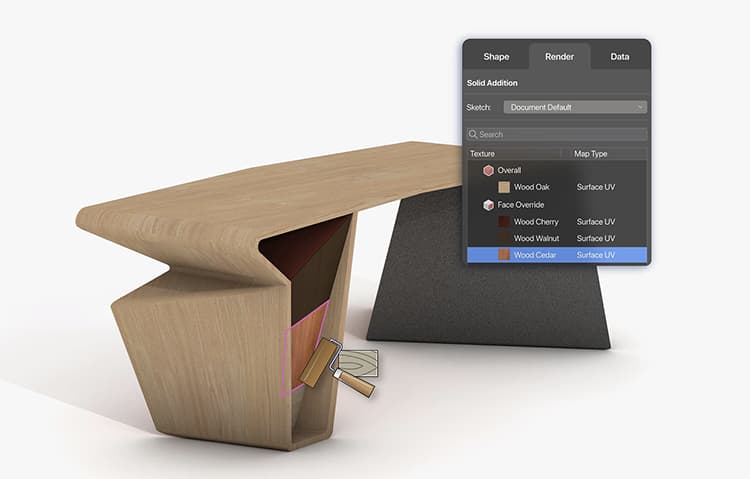 Upgrades to the texturing workflow give users the ability to map textures to different faces of the same solid modelling object with the ability to rescale and more. Users can reduce texturing time with this efficient and more perceptive way to freely create custom objects. The render tab of the Object Info Palette has also been updated to let users easily view and manage the textures on the object's various faces. This feature is not applicable to parametric objects.
Worksheet Expansions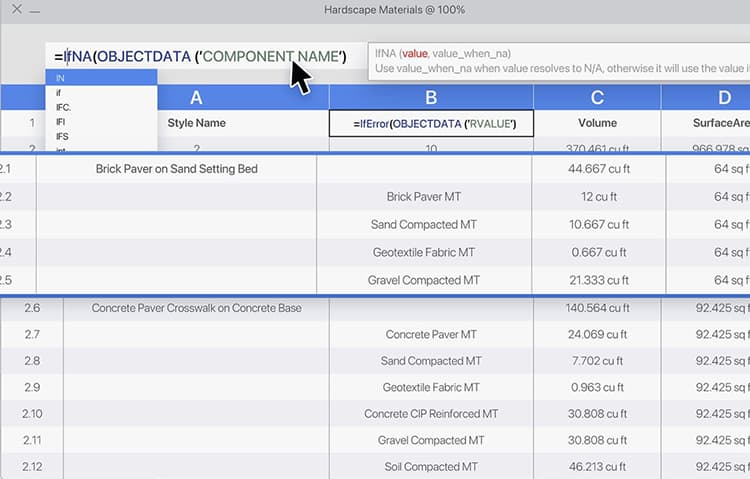 UI improvements make generating targeted reports, schedules, and material take-offs for complex objects easier. Vectorworks 2022 brings simplified worksheets and better visual cues to allow richer reporting of complex models. Between redesigned criteria, a new search function interface, and an improved formula bar with a new set of functions, users won't waste time wrestling with documentation, leaving more time for BIM modelling.
Civil3D DWG Support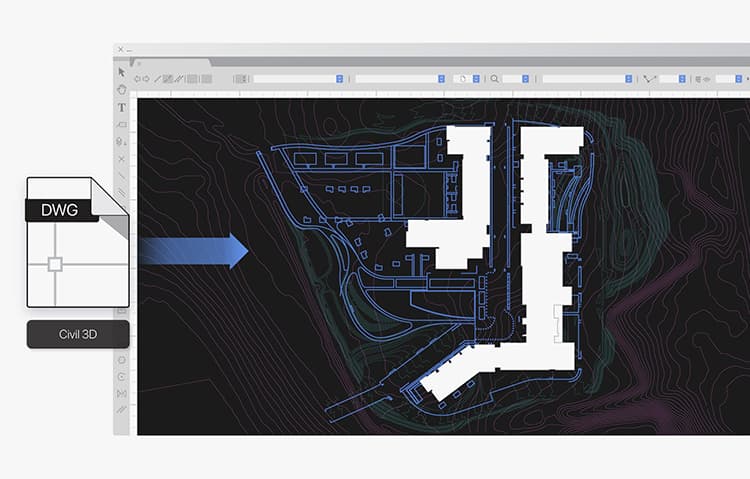 Save time and avoid frustration with improved Civil3D file import. With the latest release, users no longer have to request specially exported DWG files to view Civil3D objects. Instead, these objects will become Vectorworks groups, each containing all of the necessary geometry. And the best part? Exchanges with internal and external civil engineers are handled more directly with less risk todata.

GIS and BIM Exchange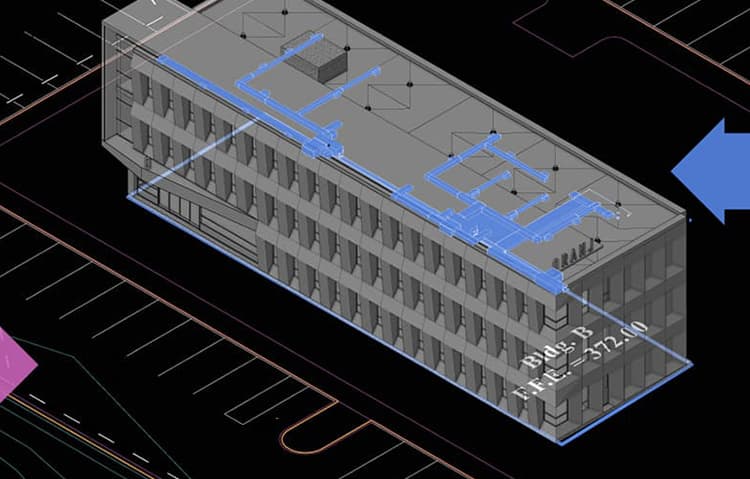 Vectorworks is now better capable of reading the georeferencing data embedded in a DWG file, an image, or an IFC import, so users can now import and export files without losing this data. There are also better default options and improved coordination and alignment when exchanging DWG and IFC files for projects.
Why Vectorworks Fundamentals?
Superior 2D Documentation
Vectorworks' extensive suite of drawing and editing tools make quick work of any type of project, helping you to produce beautiful drawings and high-quality, professional documental with ease. Add gradients, tile and image fills, stipples, and hatching. Easily incorporate digital images and graphics, and produce accurate technical documentation and compelling presentations.
Creative 3D Modelling
Vectorworks Fundamentals provides an advanced suite of Parasolid-based solids and NURBS surface tools that let you create any shape and easily explore geometry. Push, pull, blend, twist, sculpt, deform, or punch holes. With it's intuitive interface, you can design from any 3D view using modes in modeling tools that automatically infer working planes as you move your cursor, and enjoy the superior quality that allows you to manipulate your model with ease. More accurate object information and better snapping make drawing in 3D easy.
Efficient & Flexible Workflows
Work on practically any type of project within a flexible and robust digital environment. Start with any image, sketch, or formal iteration and move easily between 2D and 3D views in a unified working environment. Vectorworks provides a flexible way to manage productive workflows for even the most complicated project.
Seamless Interoperability
Make your work even more compelling and easier to communicate with digital imagery. Import scans, digital photos, or web images. Import or export a wide array of image files. Exchange 2D drawings and 3D models and data for numerous multidisciplinary, multi-platform design workflows, as well as sending models to CAD/CAM machines, CNC routers, and other 3D printers.
---

What is Vectorworks Service Select (VSS)?
Vectorworks Service Select provides customers with several added benefits, including immediate receipt of product releases, the best pricing, predictable budgets, priority technical support, VIP access to downloads, easy account management, and access to a growing library of on-demand learning tutorials. You'll also have exclusive access to Vectorwork Cloud Services, as well as their mobile apps.

If you wish to continue with these benefits, VSS can be renewed annually. 
More Information

| | |
| --- | --- |
| Brand | Vectorworks, Inc. |
| Delivery Type | Digital Delivery By Email |
| Processing Time | 1 - 4 (Business) Hours |