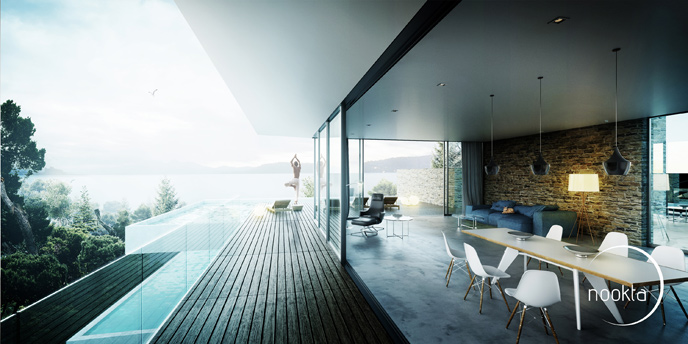 Buy VRay for Sketchup from CAD Software Direct - official UK Reseller
V-Ray for Sketchup now boasts live preview in addition to all its other powerful visualisation features, cementing its place as the World's most important renderer for Sketchup. Updates in V-Ray for Sketchup 2 bring it more in line with other versions of V-Ray such as V-Ray for Maya & V-Ray for 3DS Max. Importantly, this means the underlying render engine has been updated and it now takes advantage of GPU as well as CPU.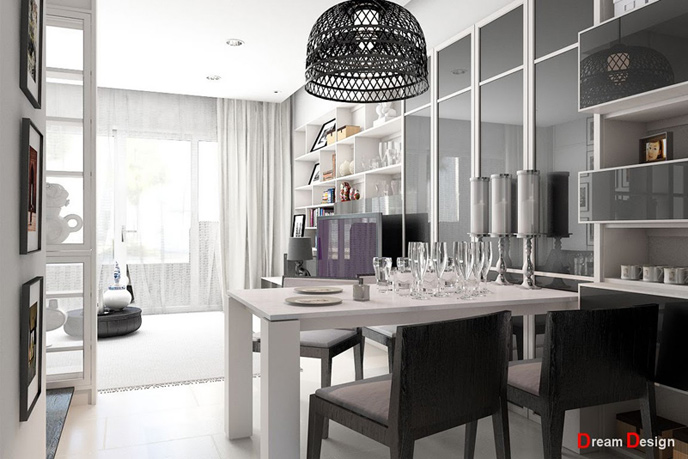 New Features & Improvements in V-Ray for SketchUp 2
Lights

Lights as Components – V-Ray lights can now be part of a SketchUp component.

Dome Light – Its powerful importance sampling analyzes HDR images and optimizes light tracing and GI precision. This new feature will streamline your workflow when using image based lighting in your scenes. This saves you time with setup and rendering but will also increase the quality of the image based light and shadows.
Sphere Light – create spherically shaped area light.

Rendering Engines
V-Ray RT CPU & GPU – This allows you to work and render simultaneously inside of SketchUp with quicker design, material and lighting decisions.
Retrace Threshold – reduce Light Cache artifacts and improve the appearance of glossy reflections and refractions – Use light cache for glossy rays.
Geometry
V-Ray Proxy – V-Ray Proxy objects are dynamically loaded and unloaded at render-time, saving vital RAM resources. When using V-Ray Proxy you can render millions of polygons at maximum memory efficiency and increase the amount of detail in your SketchUp scenes.
Faster Parsing Times
Materials
V-Ray Materials – a new material that includes diffuse, reflection, and refraction parameters with the ability to change the BRDF.
Wrapper Material – Create true matte materials which show the background rather than the base material. It can also be used to specify additional properties per material.
VRMats Library – New photorealistic V-Ray materials
V-Ray Frame Buffer Improvements
Render History – this option allows you to save your rendered and load them directly in the V-Ray frame buffer.

Compare Tool – You can now compared two rendered images in the V-Ray frame buffer.
V-Ray Lens Effect – bloom and glare effects in your renderings.

Additional New Features Include..
Rendering Presets
Camera Presets
Set Camera Focus
Animation Support
Lock RT
64-bit Rendering
Distributed Rendering
Normal Mapping
Environment Mapping
Multi-Session Support
Opacity Mapping
Pack and Go
Procedural Texture Mapping